YEAR 3
ST TERESA of calcutta
Welcome to Year 3!
My name is Miss Brough and I am the class teacher for this academic year. We are also very lucky to have Mrs Sinton as our teaching assistant whom lots of you already know. She is here to support us all and help you grow.
This page will be regularly updated with key information and also what the children have been getting up to in class. We have lots of great topics ahead so please keep on looking to celebrate the children's work and success over the year,
We fully understand that the children have been away from school for quite some time now but please do not worry. We may have to adapt to perhaps a new school routine but we are a family here at St Peter's and we will do this together!
We are both very excited to see all the children's wonderful smiles back in school and we can't wait to have lots of fun this year!
If anyone needs to get in contact with myself at any time you can email year3@stpetersrc.rochdale.sch.uk or ring the school office and I will get back to you as quickly as possible.
Miss Brough & Mrs Sinton
Key information & dates
PE will take place on a Tuesday. Please ensure your child has their full indoor/outdoor kit with their name labelled on all items of clothing including their shoes. Please note due to the current situation all PE lessons will be outside so the children may need to wrap up!
Homework and reading books will be given out on a Monday and are marked on a Friday. Spelling tests will also take place on Friday mornings. Therefore, your child will only need to bring their book bag on a Monday and Friday.
Children should also read EVERY night (even if it is just a couple of pages)! If your child needs additional reading material then Oxford Owl is a fantastic site on which you can access lots of reading books, just like the ones we have in school. You can login using the information below.
Click: "My Class Login"
Class Username: year3stpeters
Class Password: missbrough
Please can we remind you that we are a nut free school. Please do NOT send your child to school with anything that contains nuts, This includes products that say, 'May Contain Nuts'. Your child will not be able to eat any of these products on the school premises.
Spring 2
Friday 19th March 2021
This year, Pope Francis has declared that 2021 is the year of St Joseph. He has asked that this year is dedicated to remembering the important person that St Joseph was in Jesus' life.
Today, 19th March, is his feast day. To celebrate as a school we have focused all week on learning about Joseph's great qualities. In year 3 we have been creating some art work on Joseph as a father. See the children in action drawing and painting their work.
Over the last couple of weeks we have been focusing our Maths learning on 2D shapes and their properties. We have been looking at sides, vertices, angle and lines of symmetry. To support our learning with this we used spaghetti to investigate how many lines of symmetry different shapes had. Here are some pictures of our work.
Christmas 2020
This half term in music the children have been working really hard learning the ukulele and different chords. The children have learnt O Christmas Tree for you and we wanted you to enjoy it this Christmas! Please see our video below.


The children have also had a wonderful day at the Christmas party. We had a very serious competition of just dance and the children also loved sharing their board games with each other. Here are some pictures! There is also a couple of cheeky videos of just dance!


Mrs Sinton and I would like to say a BIG thank you to all of you for your lovely presents. It is very very much appreciated! The children have worked extremely hard this term and I am proud of each and every one of them, particularly in this difficult year. We hope you have a happy and holy Christmas. Keep safe, enjoy the family time and we will see you in 2021!
Black History Month
October is Black History Month and in Year 3 we have been learning all about why it is important for us to celebrate this each year. We have also been looking at the inspirational icon that is Nelson Mandela. The children have researched about his life and work and can talk about what changes he made not only in South Africa but throughout the world. The children have made fact files and this afternoon have drawn portraits of him. I am so impressed with their persistence and skills to follow the step by step procedure we used! Well done Year 3! Here are some pictures of their amazing work!
Light and Shadows
This half term our Science topic is Light and Shadows. We have been learning all about how we can see with light, looking at different types of light sources and how shadows are formed. Today, we have been learning about how shadows behave. We have investigated how shadows move and how they can become long or short. Here are some pictures of the children investigating.
Geography
We have been looking at ways in which the Earth can be split. We have been talking about the equator, the Northern and Southern hemisphere, the tropic of Cancer and the tropic of Capricorn. We have been using an atlas to locate countries in all of these areas and then researching to find out facts about each place. The children have been looking for the capital city, the current population, the official language and the average rainfall. Here are some pictures of them hard at work!
WORLD SPACE WEEK!
The children have been designing their own planets and have been thinking of factors such as the percentage of land and water, the temperature, who lives on their planet, does it have any rings or moons, how long does it take for their planet to orbit the sun and much more! We have then created our planets through collage work this afternoon! Here are some of the children's designs below with their explanation. Enjoy!
WORLD POETRY DAY!
Today is World Poetry Day. To celebrate in Year 3, the children firstly looked at a range of poems and voted for their favourite! They chose, 'What is pink?'
The children then worked in pairs to think of items which belong to each colour before they began to plan and write their poem. Here are some pictures of the children working together and then a PPT below with the original poem and then some of the children's work! Great work Year 3!
Where do I Live?
The children this week have been learning all about four figure grid references and how to use an atlas. We have been looking at the continents, the United Kingdom, the countries within and then have been locating the cities throughout. The children are continually developing their map skills and can now recognise OS map key symbols and locate places based on a grid reference. Here are some pictures of them hard at work locating cities!
Religion
In RE this half term we are looking at our families and our homes and how lucky we are. We have been talking about how there are both joys and sorrows in family life and also what God's vision is for every family.
This week, we have made recipes for our families which include ingredients that we believe are important such as; respect, love, compassion and laughter! The children have done a great job. Here are some of them for you to enjoy!
Saint Teresa of Calcutta.
This week the children have been creating stain glass windows of our class saint, Saint Teresa of Calcutta. We have been talking about her life and work over the last couple of weeks and how she gave her life to others. The children have stencilled , designed and painted using acrylic paints and their work in now on display in the classroom. See our pictures below!
Fairytales
This week we have started our new topic of Fairytales in English. We will be looking at traditional tales and then moving on to fairytales with an alternative ending! This week the children wrote some descriptions of a creepy forest setting. Here are just a couple from Lexi and Reuben!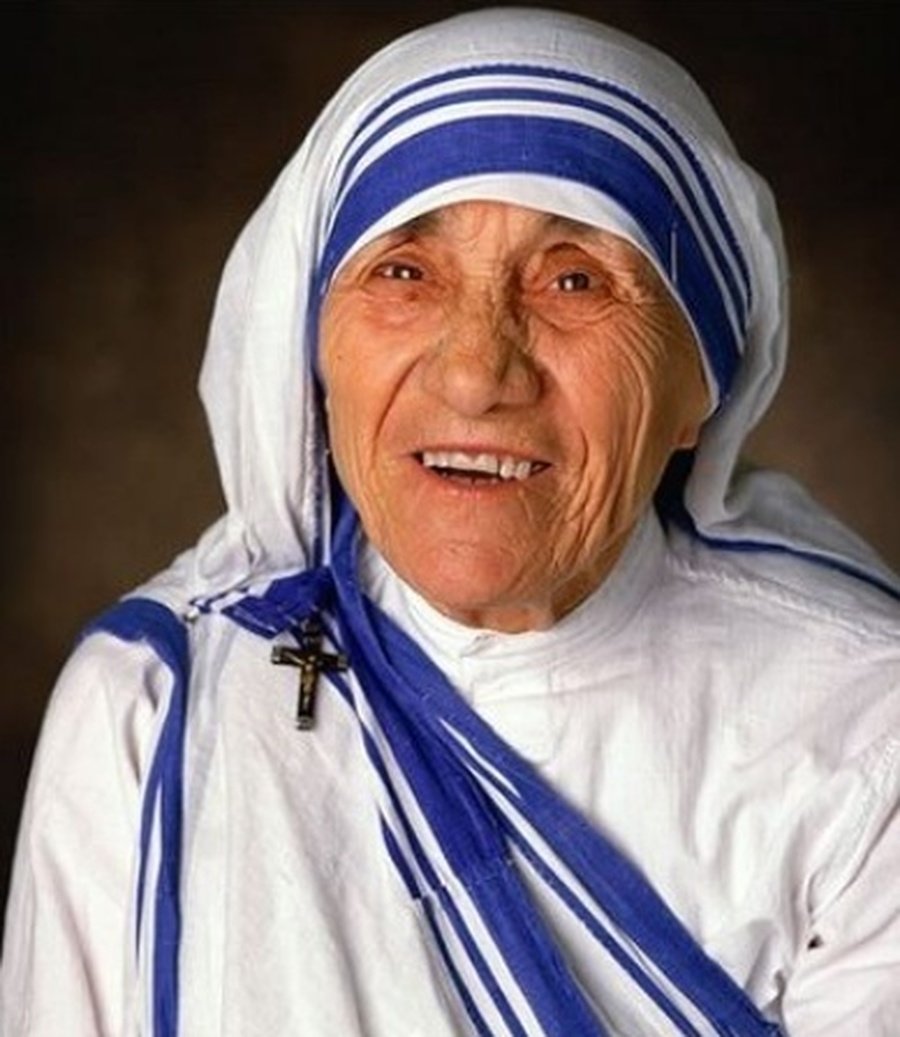 Keira has been busy at home making a cake and wanted to share a message with all her friends! I know lots of you are missing school and your friends so THANK YOU Keira for cheering us all up! It looks delicious!
This week's certificate winners: